Fluted glass is identifiable by its vertical grooves. It's also known as textured glass, privacy glass, or ribbed glass. Is highly popular among architects and interior designers looking to add texture to space whilst diffusing light and adding an element of privacy.
It is one of the latest interior design trends within both residential and commercial properties. This decorative glass is crafted with smooth vertical patterns providing an elegant combination of visibility and privacy. The linear curves create the illusion of smooth flowing streams of water especially in clear glass, offering a sense of clarity that benefits any room. The fluted structure of this decorative glass enables light to dance from flute to flute for a luxurious and sophisticated aesthetic.
Production Process Technology
Generally speaking, there are two ways to produce ribbed glass.
The first one is using a hot rolling method to form a ribbed glass effect. This method is relatively simple. It is heating glass to soften the point and then transfer to the metal roller to roll on the glass surface. Making the grooves as certain shapes. Ribbed glass produced by this method cost is lower. But the option of patterns is limited.
The other method is using carving or etching methods produced by glass engraving machines. Firstly design the patterns as your need in CAD drawing and input them into the computer, later transform the patterns into CNC engraving glass machines. The engraving machines will carve the glass and polish the lines to form the exactly designed patterns. In this way, all you have to do is to provide your requirement for the drawings.
The characteristics of fluted glass make it not affect the lighting, with a little fuzzy feeling, like a distant landscape painting, which makes people feel hazy and a little distant, with a sense of vagueness and high quality.
Fluted glass can perfectly realize the peaceful coexistence of light and privacy.
Glass Thickness: Any combination of flat glass 5mmto 19mm
Max size: 2660*7500mm
Glass color: clear, ultra clear, grey, bronze, blue, green, etc
Patterns: Large selection of in-house patterns and custom patterns.
Process: cutting, toughening, acid etching, sandblasting, laminating, insulating, heat soaked testing, ect
Shape: flat/curved
Capacity: 3000 SQM/DAY
Quality: subject to CE/ASTM/AS/ISO9001/BS/CE
Production time: 10~15 days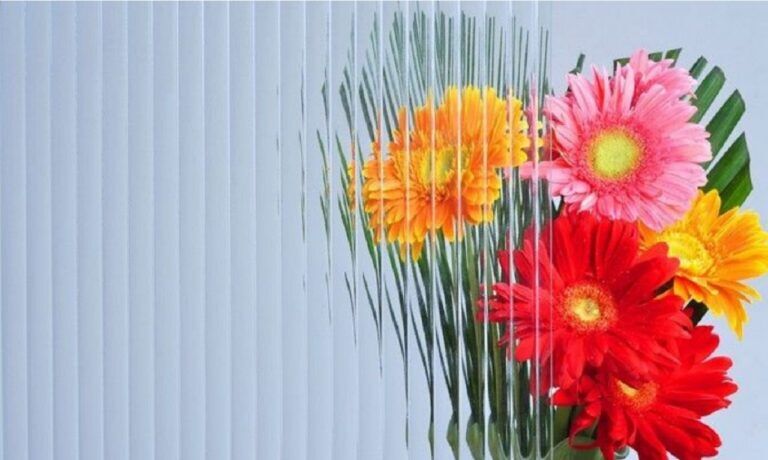 Moru glass has been a long time favorite for decoration purpose, it provides a good sense of space and keep privacy for rooms, meanwhile allowing certain visual lights through. The function of moru glass has made it one of the best decorative glass for interior designs. Contact us for more details.
Read More »