Moru glass has been a long time favorite for decoration purposes, it provides a good sense of space and keeps privacy for rooms, meanwhile allowing certain visual lights through. The function of moru glass has made it one of the best decorative glass for interior designs.
What is moru glass?
Moru glass is also called fluted glass, or ribbed glass in different countries or areas. It has vertical textures on the glass surface, which will result in lights transmit in a hazy effect. This function makes it a super good option for interior designs no matter for commercial buildings or residential housing areas where elegant feelings are needed. Ribbed glass is widely applied in partitions, dividers, shower doors, cabinets, windows& doors, pool fencings, balustrades, etc.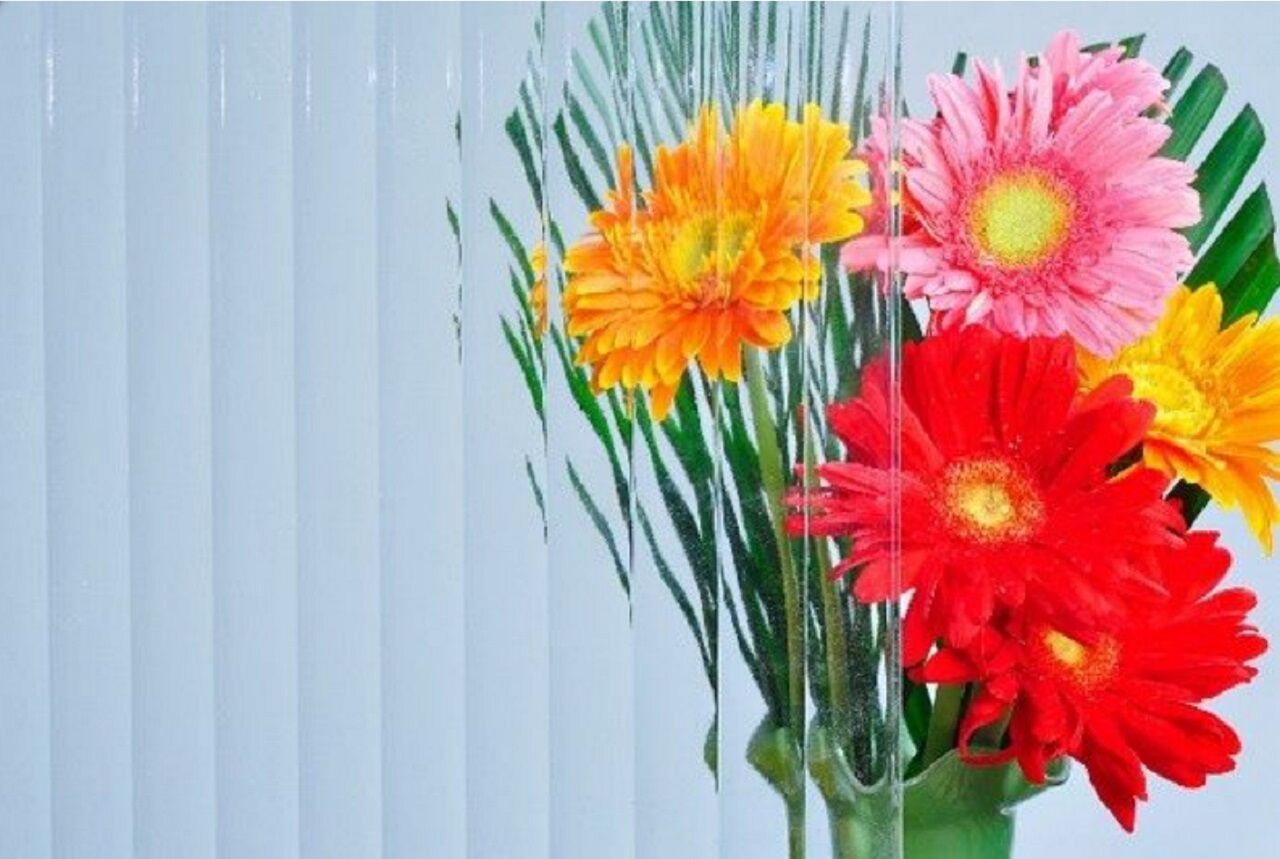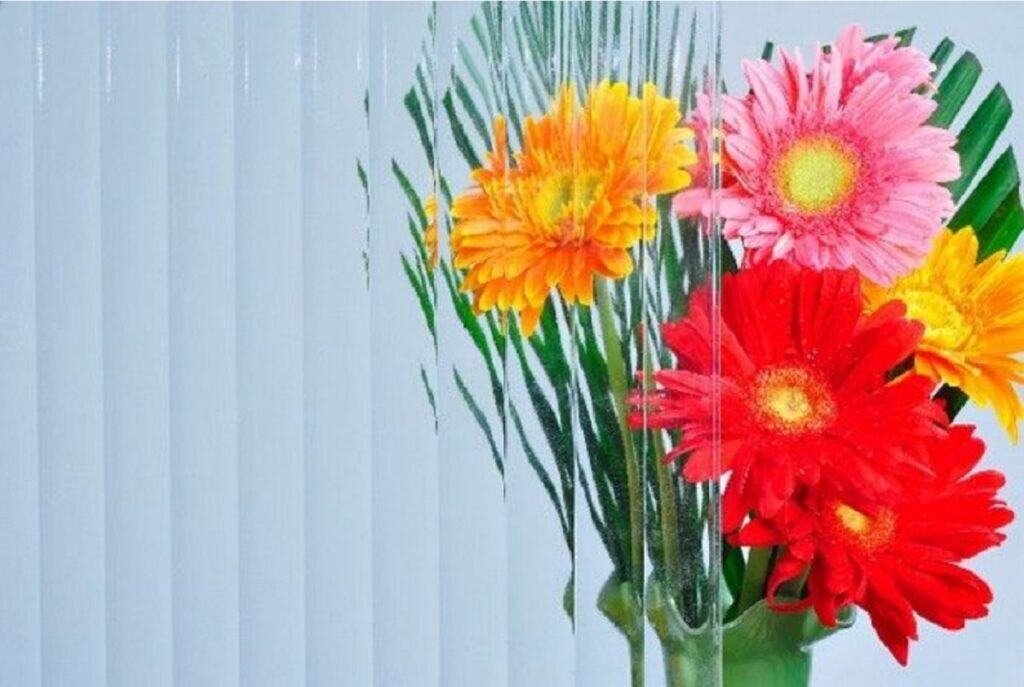 Features of Moru glass
1)Light transmittance but with privacy keeping:
Moru pattern glass provides good light transmittance while the privacy effect is fantastic. As is common sense that the vertical lights will provide a slim sense of space which as a result makes you a good sense of feeling the room is bigger. Also when used as a partition wall, it does not block the light and will increase the beauty sense.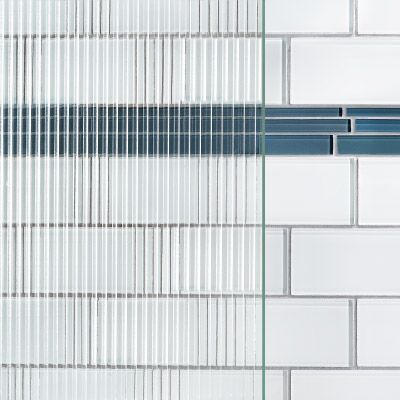 2)Wide range of applications
Moru pattern glass can be used in multiple options such as railings, restaurant dividers, shower screens, office partitions, decoration walls, windows, doors, cabinets, etc.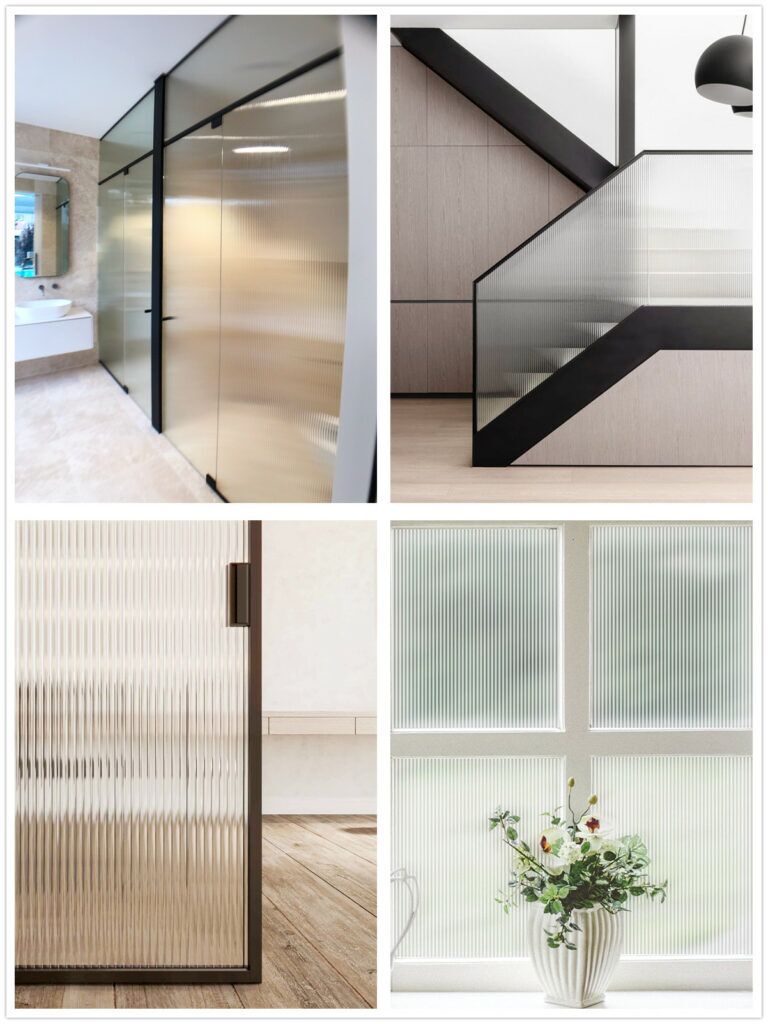 3)Different types and thickness options.
Moru pattern glass has multiple types with colors in clear/ultra clear/bronze/brown/blue, etc. And thickness range from 4mm, 5mm, 8mm, 10mm, 12mm, etc.
Moru glass texture also has narrow rib and wider rib types. So when choosing the actual type of glass for your designs, you can contact us for the best options.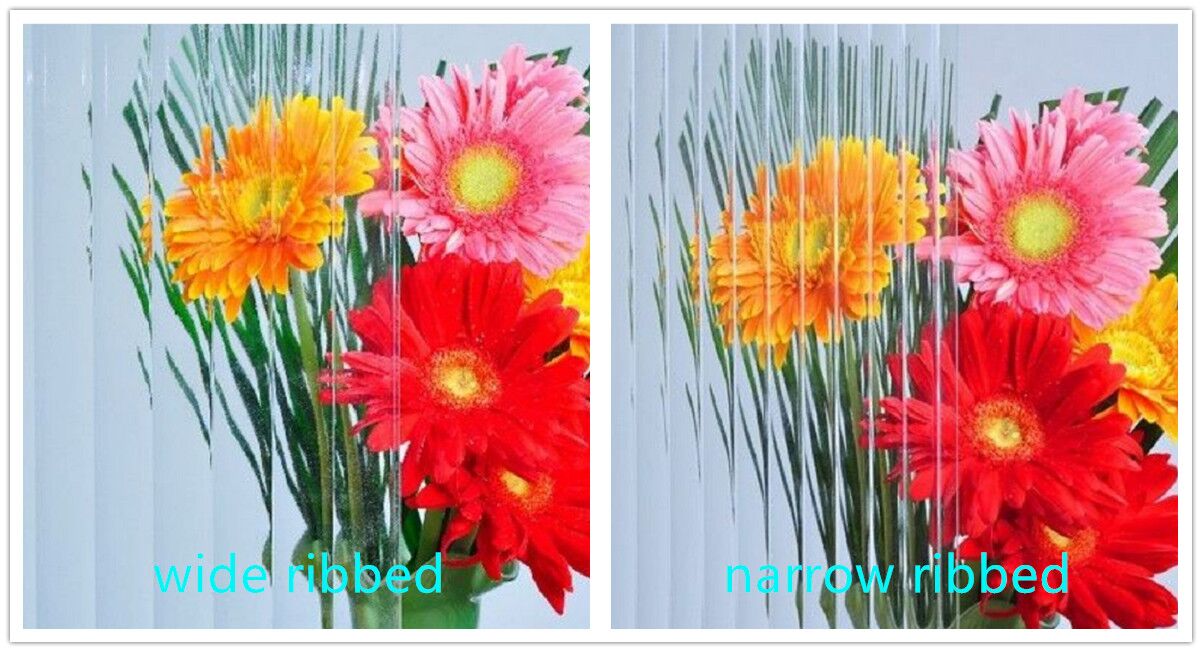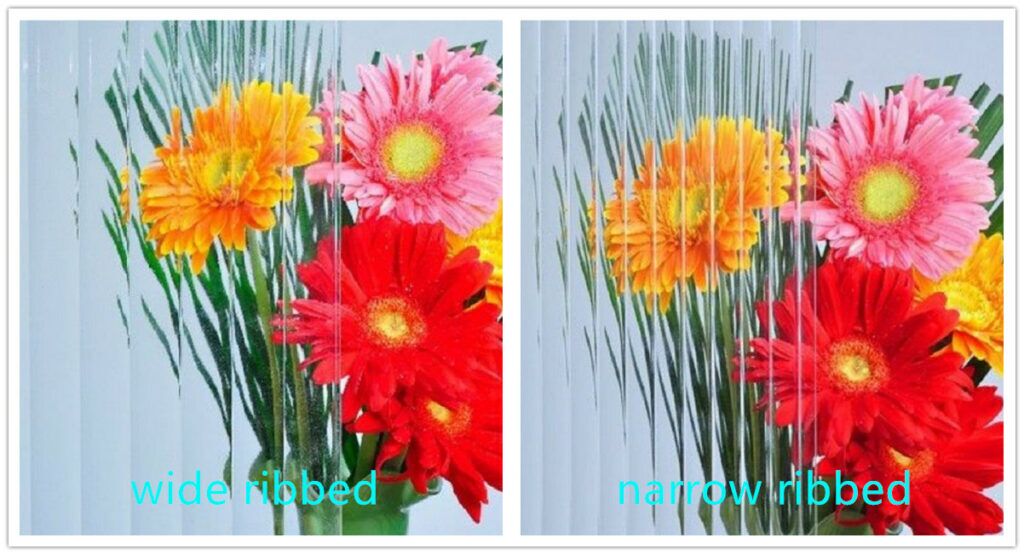 4)We could process multiple shapes and colors, different combinations.
We could provide large sheets of Moru pattern glass such as 2000*2400 2000*3300 2100*2440 2100*2200, etc in 20GP containers.
Also, we could process the glass for you in cut to custom sizes such as round shapes, triangle shapes, curved shapes, etc. We provide single-tempered panels, and laminated glass panels as well. All according to your projects.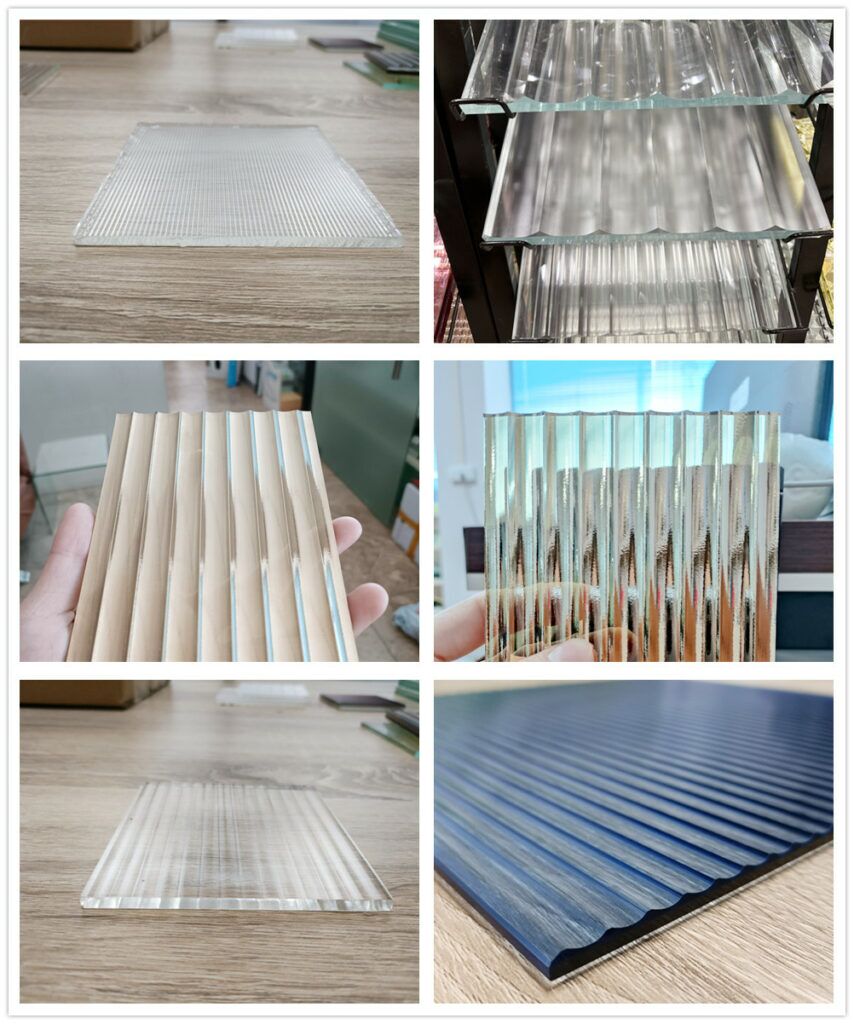 Types of Moru glass
Generally speaking, Ribbed Glass has 2 types, Moru Glass Texture – I is the narrow rib one, and Moru Glass Texture – II is the wider rib one. Both are in the domain of patterned glass.
If you need a special design of a fluted glass pattern, we could use the other process – the carving process, which is a higher cost but could fulfill every type of design with absolutely no problem.
Comparisons of Moru glass with other glass:
Moru glass VS frosted glass
Moru pattern glass and frosted glass both could provide a good sense of privacy. Frosted glass normally is processed by an acid etching process or sandblasted process or ceramic frit process to achieve defused and frosted effect. Compared to ribbed pattern glass, it has a less elegant feeling.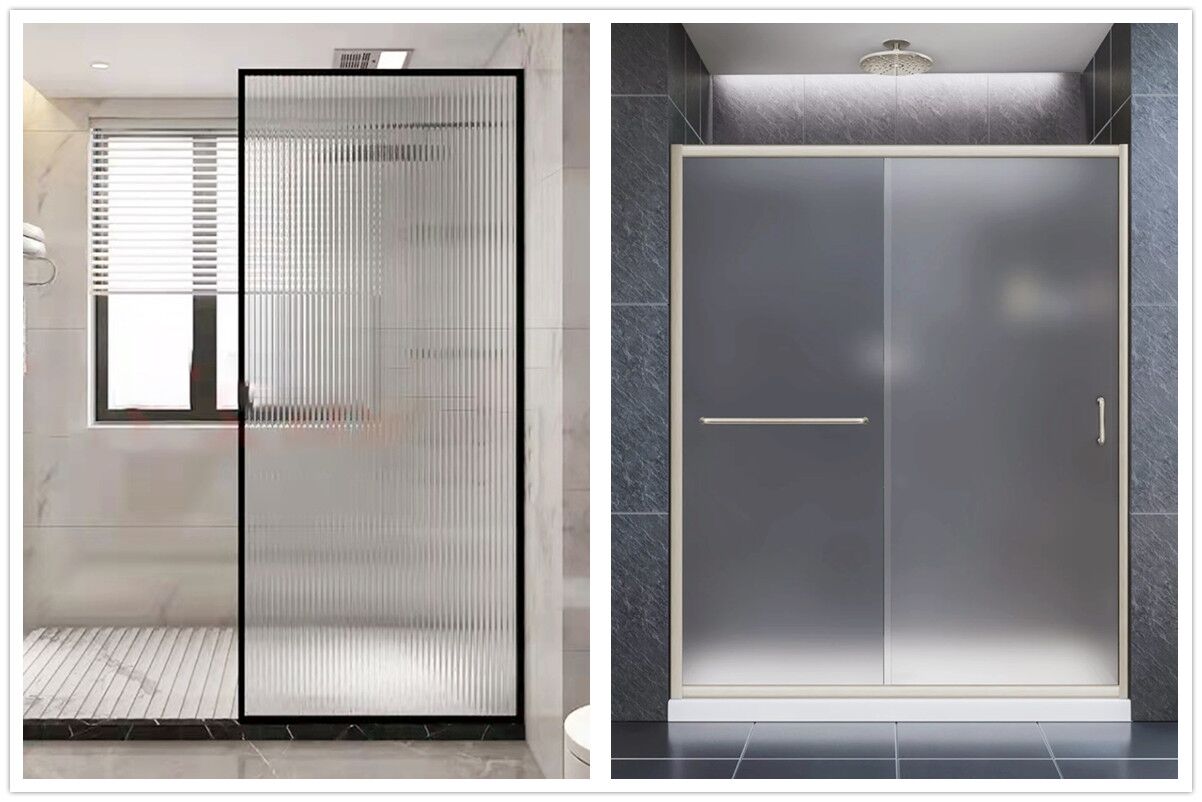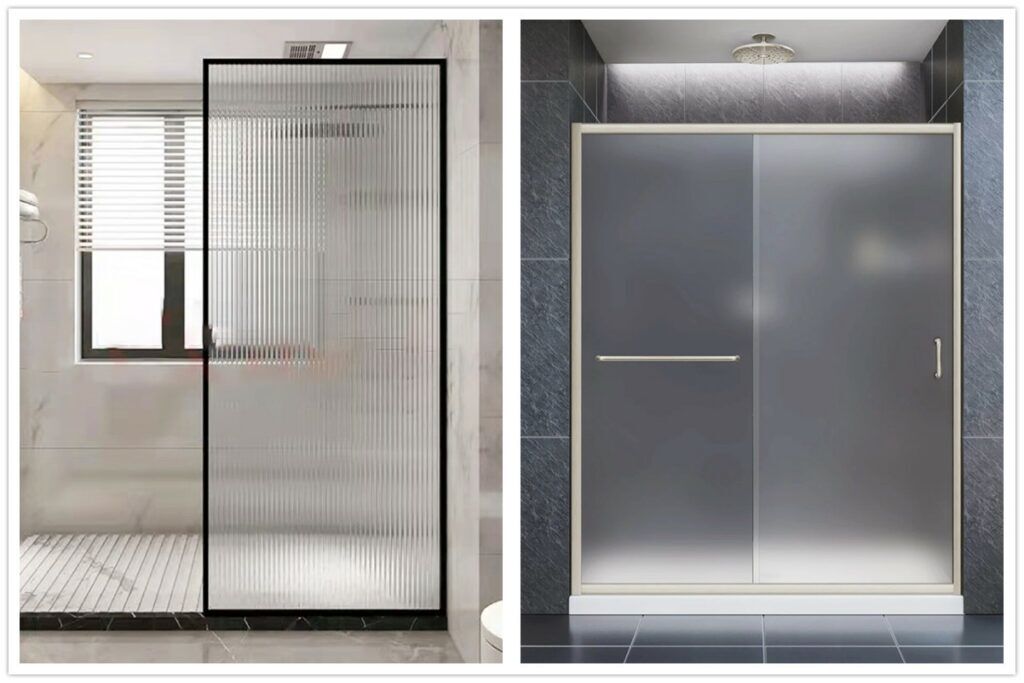 Moru glass VS clear glass
Clear glass is a simple and flat surface, it has not any privacy functions, when you need privacy and need decoration for the room, ribbed glass is more suggested.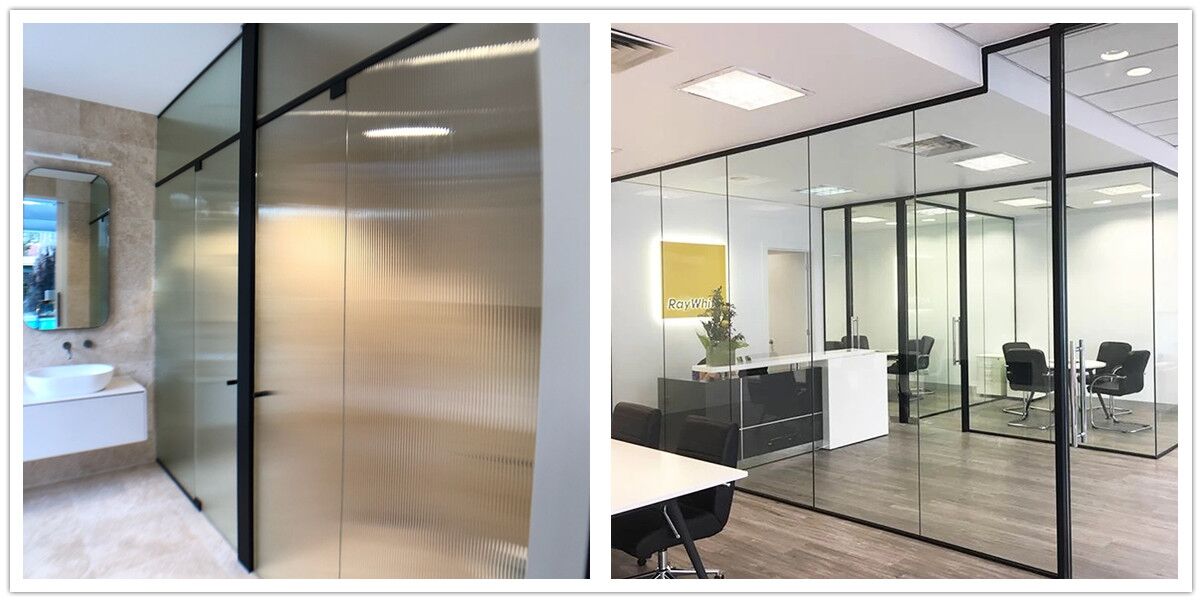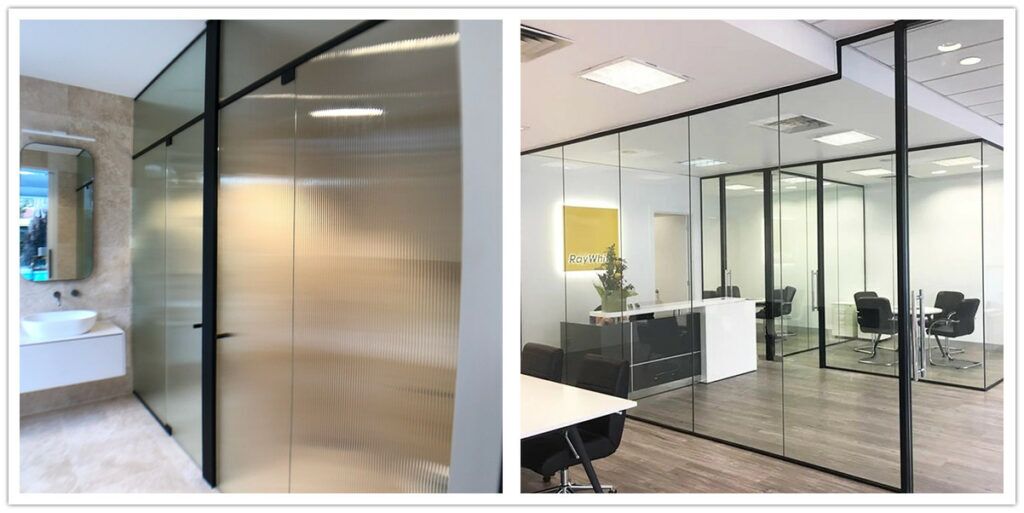 Moru glass VS glass block
Glass block is also called glass brick, it is thicker and less lightly to be used as partitions. When you use partition designs, shower doors, railings, ribbed glass could give you more flexible options.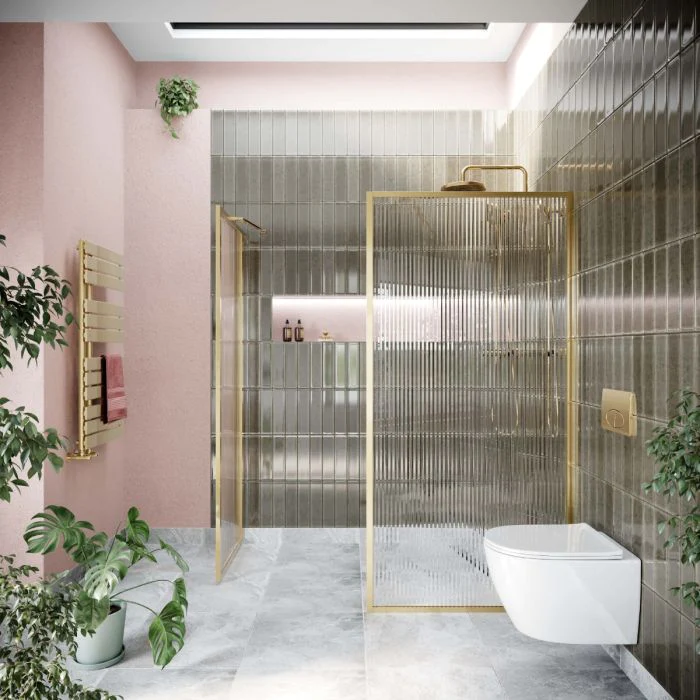 Applications of ribbed glass
Ribbed glass could be adopted in multiple places such as partition walls, shower dividers, railings, balustrades, doors, windows, etc. Some photos as shown below:
Ribbed glass for railings
Ribbed glass for partitions: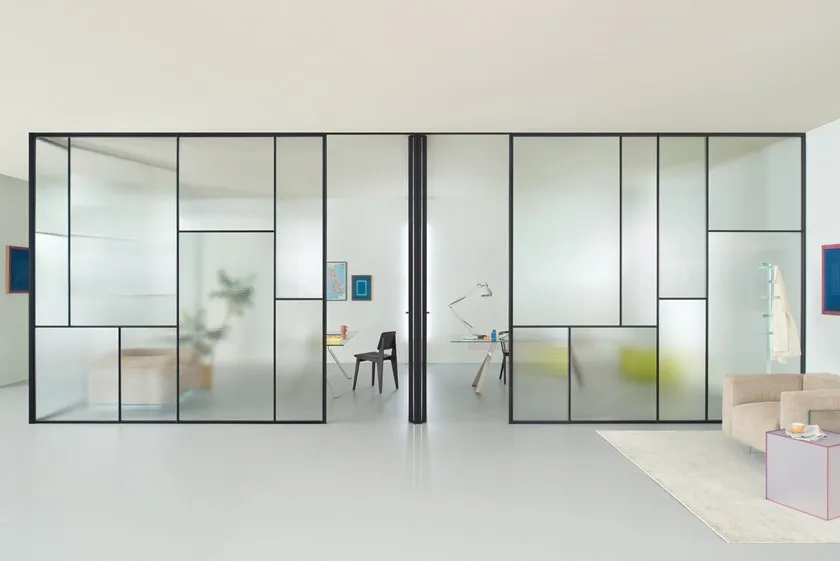 Ribbed glass for doors: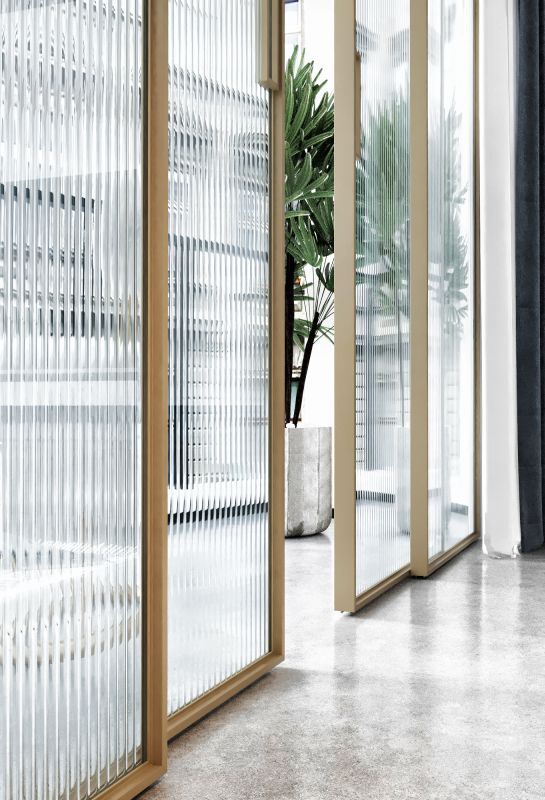 Ribbed glass for windows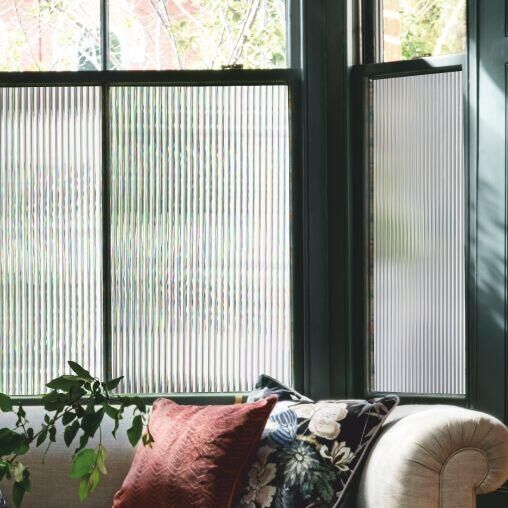 Ribbed glass for shower dividers: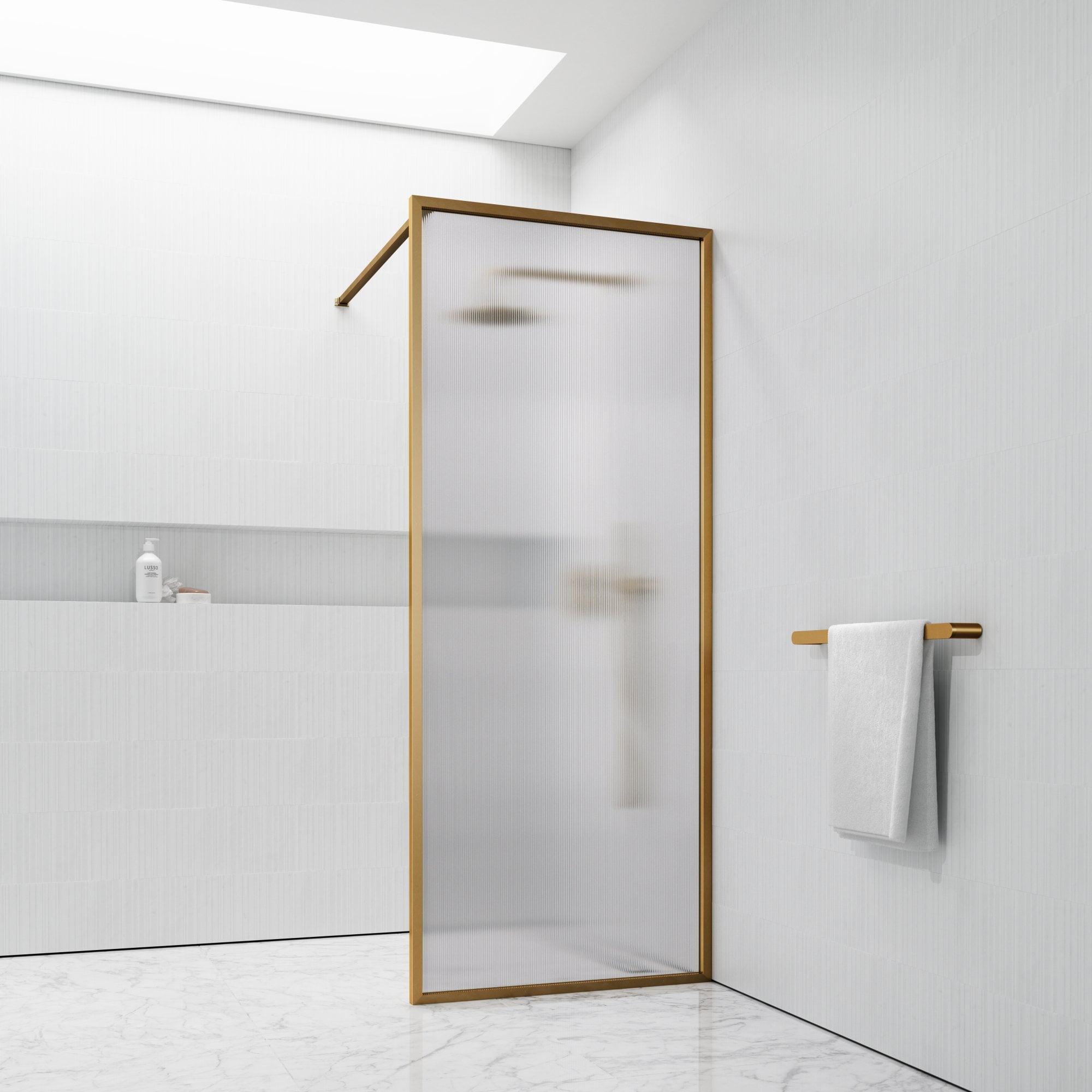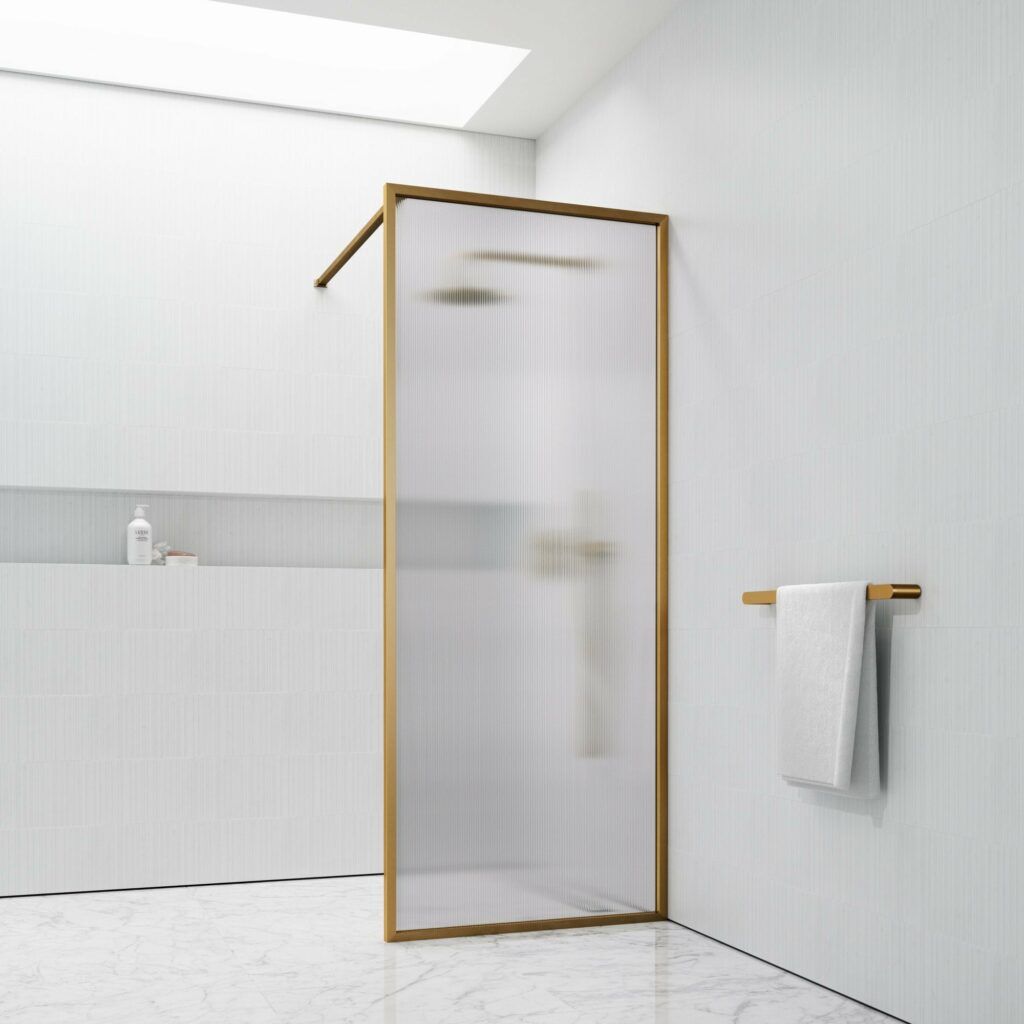 You can see when ribbed glass combines with a golden or black color frame, it will manifest a splendid sense of space.
Production name
Moru glass/fluted glass/ribbed glass
Color
Clear/low iron/bronze/grey/other tinted colors, etc;
Thickness
4mm/5mm/8mm/10mm, etc
Shape
Round/rectangle/triangle/flat/curved, etc;
Sizes
Large sheets: 2000*2400mm 2100*2440mm 2000*3300, etc
Cut to customize sizes of tempered panels or laminated glass panels available;
MOQ
For large sheets, MOQ is 1*20GP;
For cut to customized sizes, MOQ is 50SQM
Quality
CE/ASTM/AS/ISO9001/CCC/BS, etc
Lead time
7~12 days after the order is confirmed;
Samples
Free at 5 days;
Packing
Free for 5 days;
Packing & loading details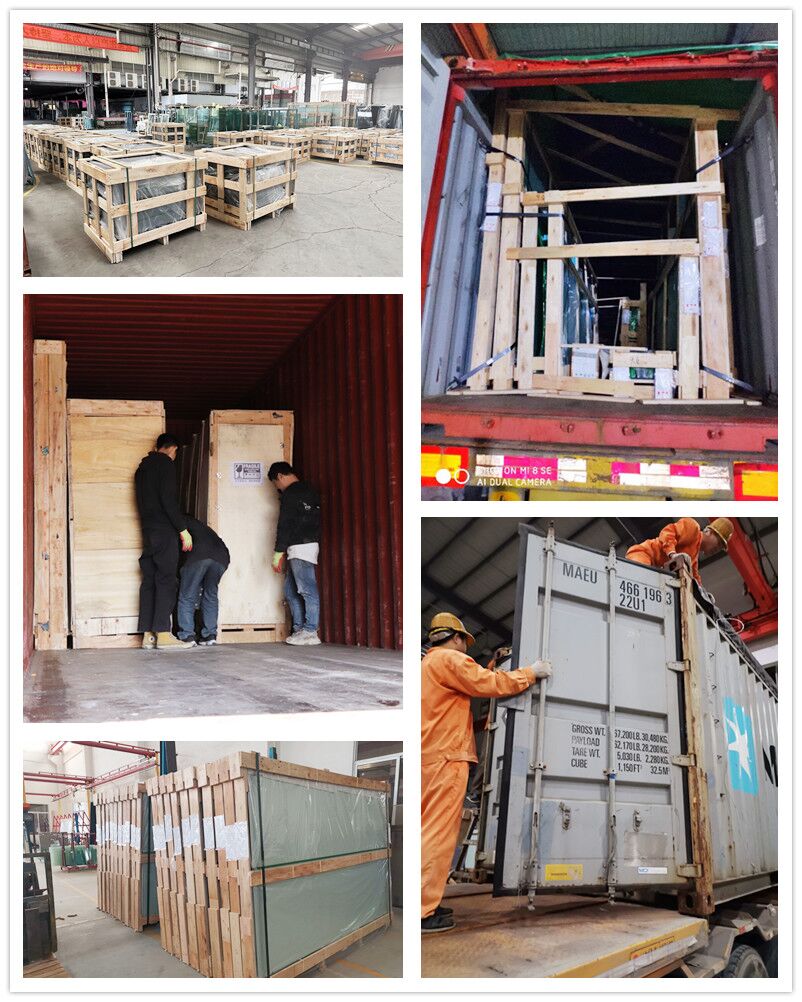 If you have any questions or inquiries related to fluted glass/ribbed glass, please feel free to contact us at once, we are ready to talk!